Towards the end of 2022 we were approached by DHL with a grand idea to build a full scale replica of the Formula E Gen 3 vehicle as part of the fanfare for the first ever Formula E race in Cape Town. The proposed idea was so outlandish, that we immediately figured DHL couldn't be serious and it would never happen, so we gladly accepted the challenge.
However, DHL being the Official Founding and Logistics Partner of the ABB FIA Formula E World Championship, were very serious about the idea and more significantly had the clout to make it happen.The brief itself was simple; make a full scale replica of the Formula E Gen 3 vehicle out of a sustainable paper based material (Xanita board).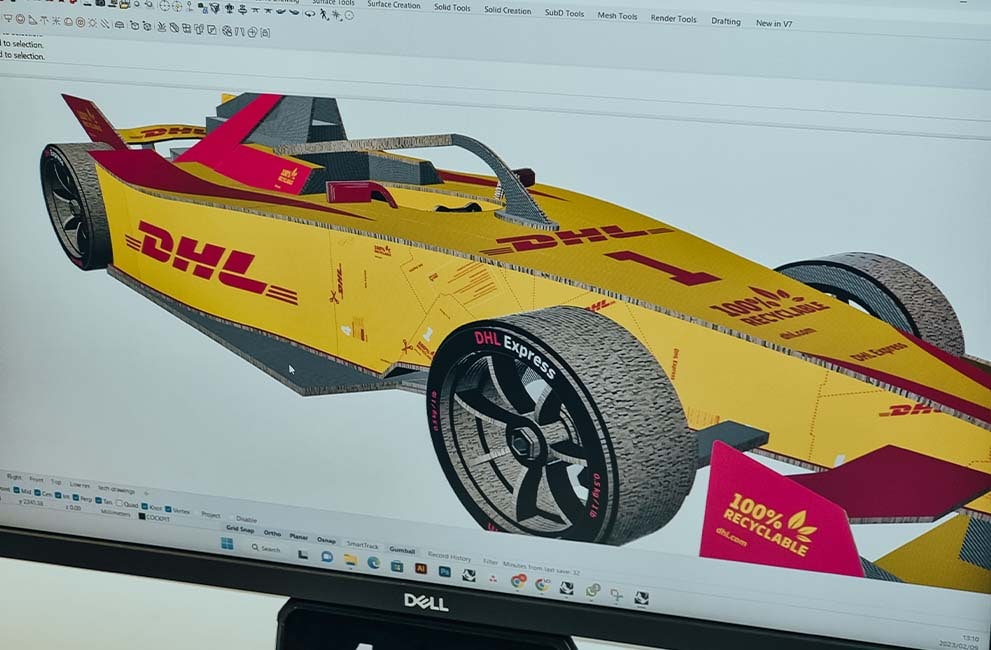 At the time we knew very little about the impending Formula E event and even less about the Gen 3 vehicle, let alone if it was even possible to deliver on the brief. What followed from the initial brief was five weeks of some of the most challenging and significant engineering advances with Xanita board to date.
It is not over-stating things when we say that this has been the most technical challenge that has ever been presented to the Xanita team. In over 15 years of pioneering with Xanita board and thousands of design jobs having passed through our design studio, nothing has presented a challenge quite like this.
And it required a team to make it happen…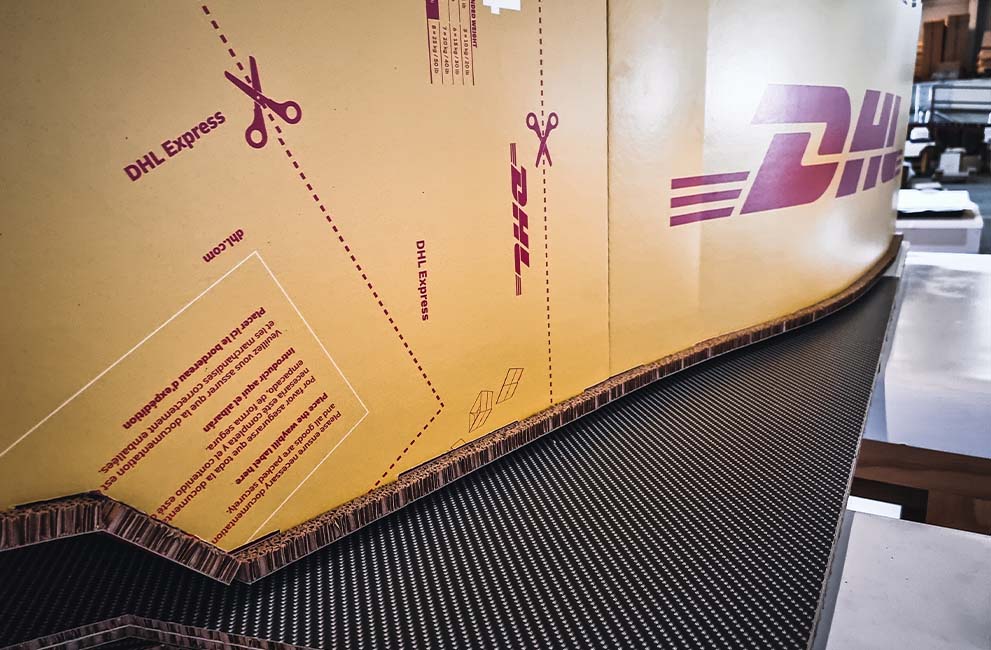 Another advantage of Xanita board is its lightweight nature, which makes it easy to handle and install. This is especially beneficial for exhibitions and visual merchandising applications, where displays and stands need to be set up quickly and easily. Additionally, Xanita board is incredibly strong and durable, making it an ideal choice for shopfitting applications where the board is able to mimic materials such as wood, MDF and chipboard for certain applications.
We look forward to seeing you at Euroshop 2023 and showcasing the many benefits of Xanita board to the retail industry. With its eco-friendly and sustainable properties, Xanita board offers a responsible and cost-effective solution for exhibitions, visual merchandising and shopfitting applications.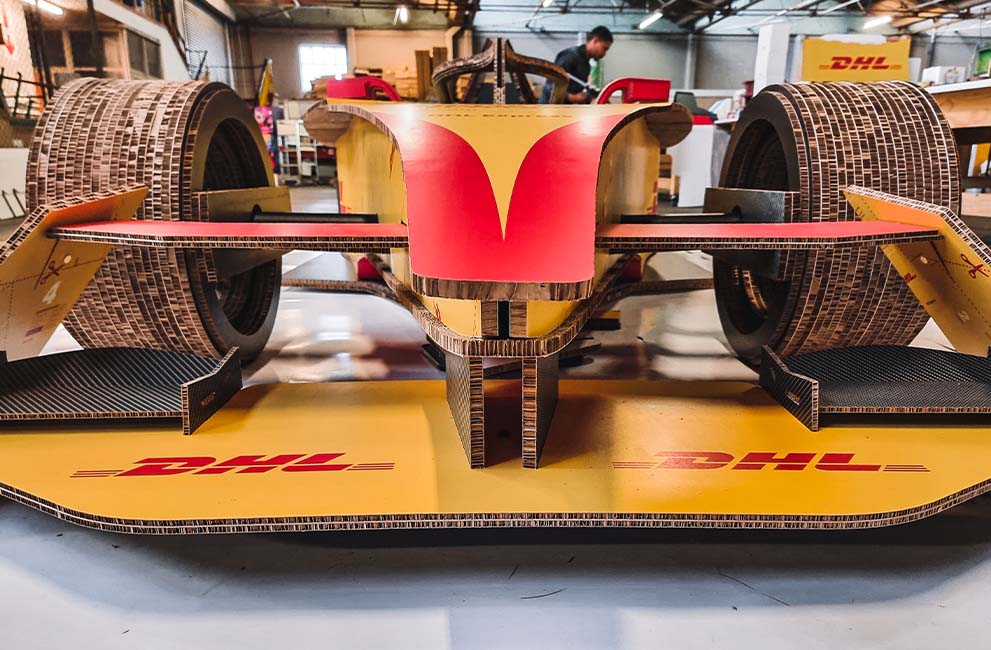 At this point you might be wondering why that is? Well, imagine you have a flat sheet of A4 paper (or letter size US) and you have to turn that into a believable replica of a racing car with corresponding printing. The Japanese refer to the art of folding paper into decorative shapes and figures as origami. So think of this as life size origami, with the added need for industrial design, engineering and factoring real world physics into the equation.
Remember that Xanita board is a rigid paper product, it is produced in flat sheets and to create three dimensional finished products, it needs to be direct printed and CNC cut. This requires a fundamental understanding of the board, the equipment used to "convert" it and the subsequent limitations of both. (See our post on industrial design which dives a little deeper into this).
For this project we tested some of those limitations with Xanita board, we were forced to think differently and change our approach. To create the DHL box car our design team needed to take the actual Gen 3 Formula E car, break it down (virtually) into its individual elements and design a way for those to be engineered back into their 3D forms from flat the sheets and then ultimately assemble them into a believable replica of the Gen 3 car.
All of this, concept to delivery, was required in little over 5 weeks.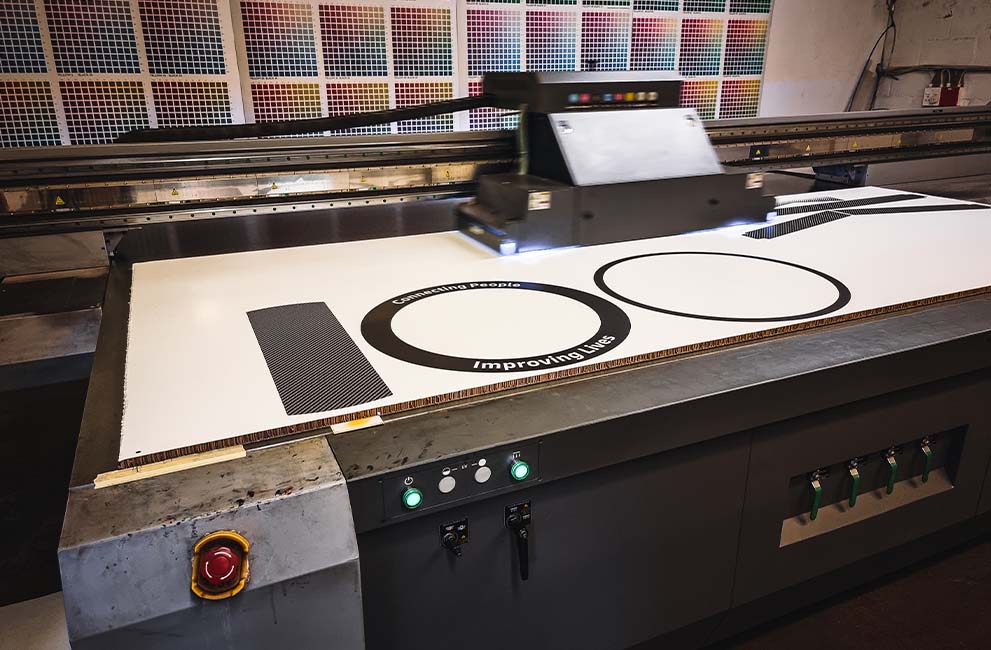 So what is Formula E?
Formula E is the world's first international, fully-electric street racing series aimed at bringing the latest innovations in electric vehicles and alternative energy solutions to the world's major city centres by creating a motorsport experience that will excite generations to embrace clean energy, for a cleaner, faster future. Learn more about the ABB FIA Formula E at www.fiaformulae.com
The 2023 Cape Town E-Prix was the first Formula-E Event to be hosted in Sub-Saharan Africa and the first major open-wheel race hosted in South Africa since 1993 when the last Formula-1 Race was hosted at Kyalami.
Making the impossible possible.
Firstly it starts with a partner who dreams big and is willing to take the risk. In this instance DHL believed in us and gave us the opportunity to work on a project that 9 times out of 10 would never happen. A project that most designers dream of, a project that tests your abilities and once completed rewards you in a way that cannot be adequately described in words.
For that we are grateful to the team at DHL africa for giving us this opportunity and believing in us to deliver on this mad idea.
Secondly and ultimately, it comes down to the team, our team. The willingness to take on challenges, to learn, to grow and to find a way to make **it happen. The design and production team that worked on this project, literally lived it for the past 5 weeks. They owned it and embraced it in a way that made those of us looking in from the outside immensely proud to be part of Xanita.
A small company at the tip of Africa, doing big extraordinary things.
The final lap
When the time comes to finally retire the DHL box car, it is not destined for the dump or rubbish heap. Xanita board is 100% repulpable and the box car will be recycled and returned to the paper stream perhaps returning as the cardboard box you receive a DHL delivery from one day.
For now though, the DHL box car will be proudly displayed in the foyer at the DHL Cape Town stadium.