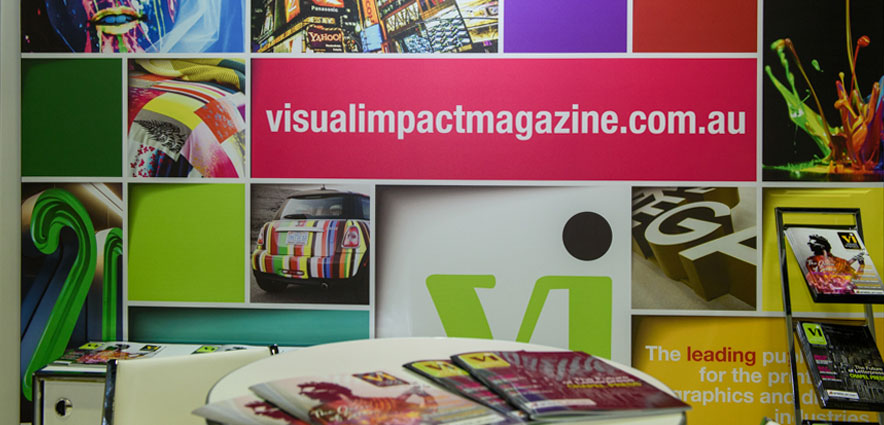 Visual Impact Magazine is the publication for the print, sign, graphics and display industries. It's packed with great articles, interviews, features, technology releases, show reviews and industry relevant content.
Exciting layouts, brilliant, thought provoking editorial and unbiased reporting have consolidated the publication's position as the undisputed leader in the industry. Australasia's key events, such as exhibitions, conferences and industry awards, as well as news on products and people are featured in every issue.
The magazine has been endorsed by leading industry bodies. These include Visual Connections Australia Ltd, The Screenprinting and Graphic Imaging Association of Australia, Australian Sign and Graphics Association of Australia, The New Zealand Sign & Display Association and The Australian Engravers and Signmakers Association.
Printed six times per year, Visual Impact Magazine distributes 9,500 copies per issue, across Australia and New Zealand to businesses and professional in the print, sign, graphics and display industries.
We are the magazine for the industry, created by the industry. We hope you enjoy it, and if you have suggestions for article and features, then please get in contact and let us know.
Thank you.